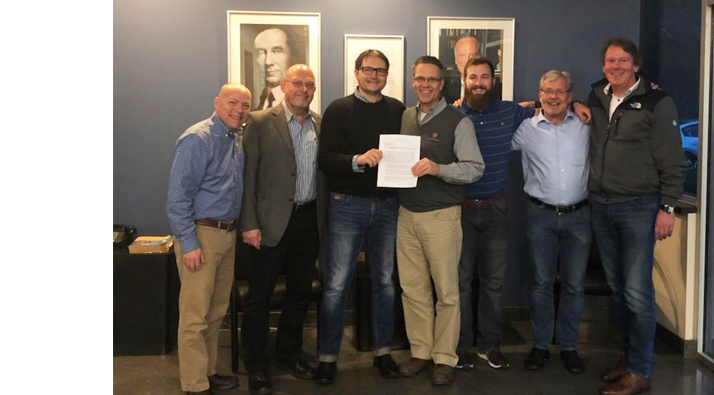 SMS group to supply new production facility for spiral-welded pipes to AMERICAN SpiralWeld Pipe

AMERICAN SpiralWeld Pipe Company LLC. has awarded SMS group an order covering the supply of a new Online Spiral Pipe Mill, to be installed in a new greenfield plant ("Plant 3") at Paris, Texas, U.S.A.
SMS group (www.sms-group.com) will be responsible for the engineering, supply and supervision of erection and commissioning of a coil preparation stand and a spiral pipe machine with submerged-arc welding (PERFECT arc®). SMS group's PERFECT arc® technology enables energy savings of up to 30 percent compared to competitor plants.
The new spiral-pipe production facility is scheduled to start producing in 2020. Material grades up to X-70 can be processed. The pipes will mainly be produced as water pipes according to AWWA (American Water Works Association) standards. The new line will be designed to make pipes of more than 16 meters (55 feet) length with an outside diameter ranging from 610 to 3,658 millimeters (24 to 144 inches). The maximum wall thickness will be 25.4 millimeters (1.0 inch).