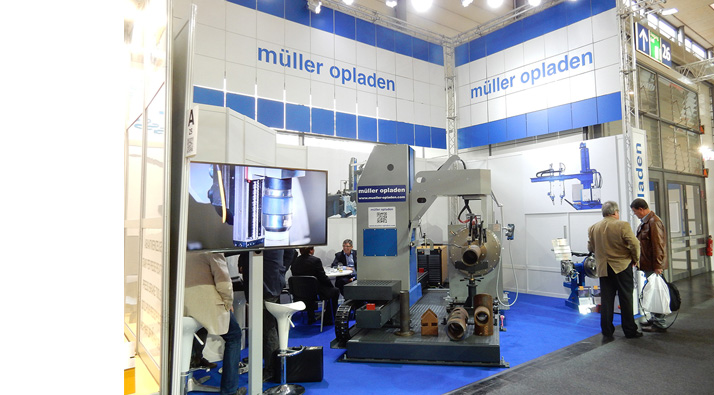 MÜLLER OPLADEN delighted with automation solutions for pipe processing
Successful premiere at Euroblech 2016 in Hannover

"We're delighted with the high quality of this trade fair and will certainly be taking part next time with a much bigger stand," says MÜLLER OPLADEN Managing Director Ralf Hamacher. The throng of customers, actual and potential, from all over the world kept the MO team on their toes.
"Visitors to the fair intend to make greater use of automation solutions for pipe processing, such as the system in place on our equipment for
3D pipe profile cutting." By examining the the RB 400/6 ECO Compact as an example, trade fair visitors had the chance to witness the performance and quality of MO equipment for themselves. This 6-axis machine processes pipes up to 12 m long with diameters of 50 to 406 mm and a piece weight of up to 4 t. "Ideal for many applications," Hamacher believes.
For MÜLLER OPLADEN Euroblech 2016 was a resounding success.
Photo: MÜLLER OPLADEN