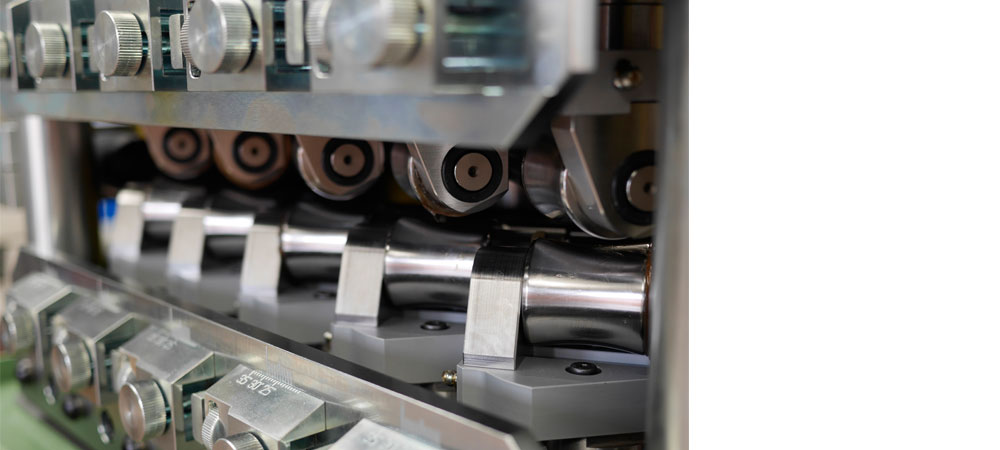 Four orders for Bronx straighteners from India
An Indian state company placed several orders for Bronx straighteners to process bars and tubes at its two facilities in Telangana and Rajasthan. The company was looking for precision engineering, advanced technical capability, a strong reputation and quick delivery. Several rounds of technical tenders preceded the commercial tender process to ensure that only the best designs were considered.
Technical excellence
"They knew the name and they knew the brand – as they have been using one of our machines since the 1980s – but what stood out to the customer is the technical advances of our machines," says Peter Clarke, Technical Director of Fives Bronx Ltd., a subsidiary of Fives Group in the UK. Fives has been specialising in Bronx straightening machines for more than 80 years.
"Our Bronx straighteners are fully automated, which is a distinct advantage to a customer looking for precision. Roll positions and angles are computer-controlled for the utmost accuracy. In the end, through all the tenders, that was what set us above the competition," he explains.
All the machines will be able to process stainless steel and specialty alloy bars and tubes, with a cut length of 6 meters. The order covers:
• A 2-roll Bronx machine to straighten round bars with diameter up to 30mm, to be delivered by the end of 2020
• Two 10-roll Bronx straighteners for tubes with up to 20 mm diameter, to be delivered by the second quarter of 2021
• A 6-roll Bronx machine to straighten tubes with up to 30mm diameter, to be delivered by the third quarter of 2021

The straightening machines will be manufactured, assembled and tested in the presence of the customer at the new facility of Fives Bronx Ltd., where the company has recently moved.