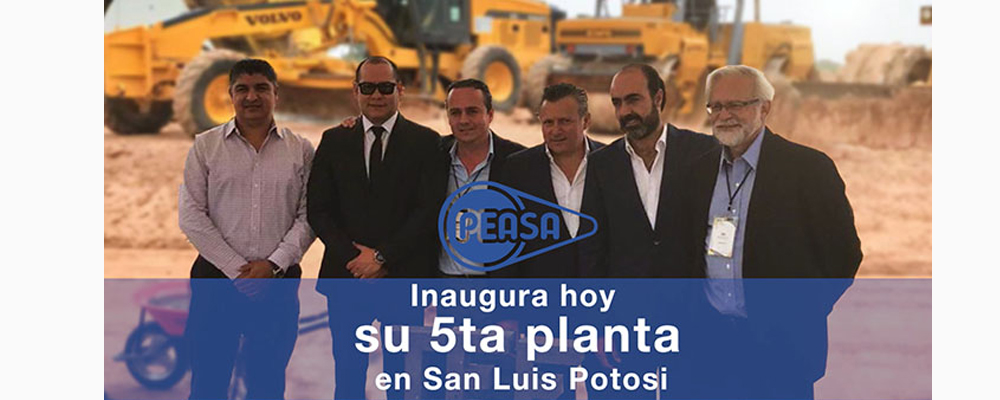 Unique tube mill unlocking the automotive market
Productos Especializados de Acero (PEASA) inaugurated its brand-new tube plant equipped with a complete OTO tube mill from Fives on October 8, 2020 in San Luis Potosi, Mexico.
The new plant is designed to produce cold drawing tubes from high yield material destined to various applications in the automotive industry. Cold drawing tubing is a challenging process due to precision tube complex specifications and tight dimeter tolerances and welding quality for automotive applications.

Unique mill features
To strengthen their leadership in supplying the very competitive automotive market, PEASA needed to have guaranteed high performance with reliability to repetitiveness during the regular production.
To address the challenge, Fives designed and supplied an OTO tube mill with unique features.
The OTO 606HQ mill is capable to process round tubes with high yield strength (up to 900 MPa) and with diameter/thickness ratio = 6, mostly dedicated to the automotive industry.
The mill particularity is given by its extreme strength despite its compact design, and it is equipped with a quick change, and completed with a heavy-duty cut-off. The cut-off is fitted with a patented feature to utilize either a cold saw or friction saw technology with a simple change of the sawblade.
Fives and PEASA are long-term partners, having commissioned several tube mills, both for stainless steel applications and conduit tubes, over the last few years.