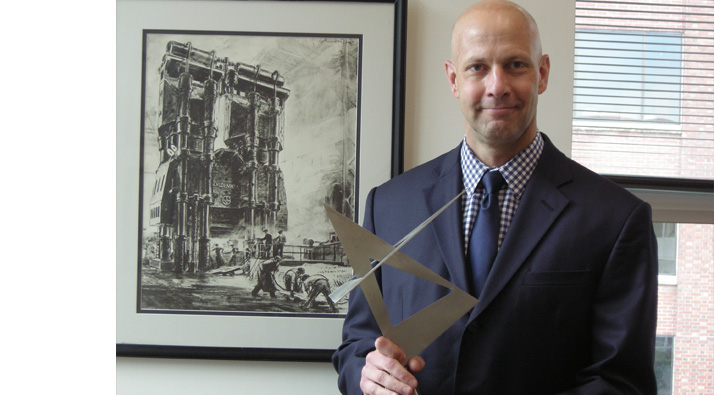 Joseph Dzierzawski proudly holds the award trophy.
SMS group honored with the "Technology Provider of the year"
SMS group (www.sms-group.com) bagged the "Technology provider of the year" title at the 7th annual Steel Excellence Award. The award was presented by the American Metal Market (AMM) in New York at the Steel Awards Dinner, held in conjunction with the global Steel Success Strategies conference in June 2016.
The award for Steel Excellence recognizes top performers for achieving excellence in 14 distinct categories.
"These companies demonstrated both tenacity and excellence to distinguish themselves in a highly competitive global steel market. To be so honored particularly during challenging times is the mark of a world-class company," said AMM president Raju Daswani.
Joseph Dzierzawski, President & CEO SMS USA LLC, was one of the speakers at the Steel Success Strategies conference which was jointly presented by AMM and World Steel Dynamics Inc. This event provided a platform to executives from over 700 companies for in-depth discussions on various issues being faced by the steel industry and at the same time offered ample networking opportunities.