ITA NEWS
REPORT ON THE CONCLAVE HELD IN NEW DELHI 15 NOVEMBER 2017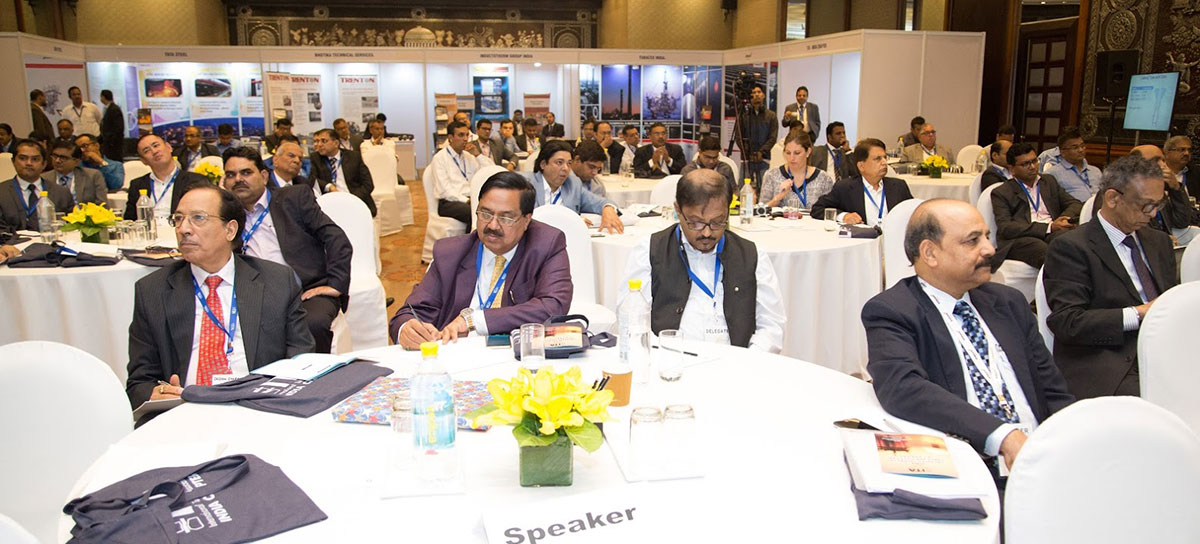 ITA-India Chapter held a one day Conclave on Emerging Trends in Tubes and Pipes for Oil and Gas in New Delhi on November 15, 2017. The Conclave was inaugurated by the Hon Union Minister for Steel, Shri Vishnu Deo Sai, who drew upon the significant linkage between the Steel Industry and the Oil and Gas Industry, and the need for continuous investments in research and development in the interdependent areas of new products, durability, reliability and cost effectiveness. The speakers at the inaugural session included Mr. Anand K Tiwari, Executive Director, Indian Oil, Mr. Chintamani Tandi, Executive Director, ONGC and Mr. Bhagwat Negi, Consultant.

The programme was divided into 3 sessions, broadly, one on Exploration and Extraction, second on Refining and the third on Conveyance post refining. While the session on Conveyance and Line Pipes attracted many speakers, the one on refining did not have many speakers. All the speakers talked about improvements and new insights being gained in their respective fields and felt that it is necessary to go beyond the API standards to gain significant value to the system. One session presented detailed research on Corrosion and corrosion resistance in down hole pipes and measures to improve the working life. Another suggestion came from use of non standard thicknesses for pipes used as Line Pipes, different from thicknesses prescribed by API standards, by designing the pipes from basic engineering fundamentals, to reduce material content, and thereby reducing the initial investment costs. Other presentations covered Methods to improve pipeline safety, challenges to pipe coating, Steel solutions for Pipelines, Material selection to improve Corrosion Resistance and so on.

There were also two panel discussions, one was on Competitive Advantage between India and China in manufacturing Steel, led by Mr. Syedain Abbasi, former Deputy Secretary , Ministry of Steel, Government of India, and the second, Technological Challenges in Manufacture of Line Pipes for Oil and Gas led by Mr. TS Kathayat of Welspun Corp, Mumbai and an ITA member. The session on competitiveness pointed out the cost differential between China and India arising only from the cost of coking coal used, in which China has a major advantage. Suggestions for India to compete in this would be in terms of scale, improved productivity and better infrastructure.

About 120 delegates from diverse fields attended the Conclave, including Manufacturers of Tube and Pipe, Suppliers of Steel Plates and Coils, Coating materials suppliers, Weld element suppliers, Independent Assessors, Third Party Inspectors, Consultants on Design and Safety, Project Executioners etc. There was good participation from the Oil and Gas Industry professionals from organisations like ONGC, OIL India, EIL, Indian Oil, GAIL and so on.