Welcome
Ladies and Gentlemen
Steel prices and production trends are often regarded as a barometer of global economic activity, since steel is used in so many sectors; car making, construction and manufacturing are all significant steel markets – and significant tube and pipe markets.

So steel also tends to be at the centre of innovative processes everywhere. Even as energy production and distribution, construction methods or car making standards progress, new steel – and steel pipe – production methods and new materials are constantly in demand.
Innovation drives change within our sector: It is the innovative strength of manufacturers that enables it to adapt to the constantly shifting fortunes of the industries it supplies. So, for example, as the oil and gas industries falter, the need for more efficient designs and lighter materials within the automotive industry presents growth opportunities.
The output of research and development teams needs a platform, and we provide that platform. The International Tube Association is the only globally active membership association for the tube and pipe industries. We provide a forum which is of vital importance beyond its value as a marketing tool for individual companies. We help you share and promote the results that will allow us to move forward as an industry. We foster exchange that leads to new ideas and even better innovative initiatives.

Here on the website, we provide up-to-date information about all the major expos and events and offer links and resources for our popular conferences and workshops. As a member, you can publish press releases and specialist papers on the website, provide other members with a link to your company website, and publish company and product information and pictures – without limitation – 365 days a year.

We support members with discounts and hosting services at most major tube and pipe fairs, and promote excellence with the opportunity to share presentations and win awards.

And of course, there's the ITAtube Journal: Our professional magazine expands still further the potential audience for members' news, adding another dimension to exchange within the industry. It is made available at all major Tube fairs as well as on the website.
We give your company global reach. We place the world at your fingertips.
So welcome – to our world.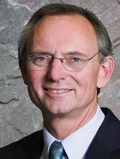 Dr. Gunther Voswinckel,
President of the ITA
---
About us
The ITA – International Tube Association – is the largest and most infl uential association for engineers, suppliers, manufacturers and other professionals in the tube and pipe industry
The ITA is a non-profi t organisation entirely committed to the promotion of education, technical development, exchange, technical excellence, networking and marketing support for its members in the worldwide tube industry
The ITA is the industry partner of the Messe Düsseldorf Group for all its "TUBE" shows worldwide (Tube Düsseldorf as well as the Tube shows in Brazil, China, Russia, Thailand and the UAE)
The ITA has over 800 members in some 70 countries
The ITA is built on three pillars:
Exchange – Networking – Marketing Support