Tube 2018
---

Ambrell, a leading manufacturer of induction heating solutions ranging from 1 kW to 500 kW, will be in Düsseldorf in Hall 11, Stand H31.
At the trade fair, members of THE LAB at Ambrell will be on-hand to discuss client heating applications. Attendees are encouraged to bring their parts and/or drawings for discussion with expert application engineers.
Tube and pipe heating applications such as hot bending, weld stress relieving, coating curing, heat treating, and brazing are commonly tested in THE LAB at Ambrell. Clients receive a complimentary application review and system recommendation after testing. Ambrell has sold more than 12,000 systems into 50 countries. Visit www.ambrell.com for more information.
---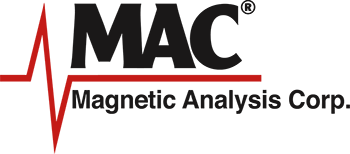 MAGNETIC ANALYSIS CORP. – NDT Systems for tube, pipe, bar, wire – STAND HALL 6 I-12
Magnetic Analysis Corp. , celebrating 90 years of serving the metals industry, is your answer to finding the best NDT instruments and systems for testing tube, pipe, bar and wire. Visit our Stand # 6 I -12 to learn about MAC's latest developments in Eddy Current, Ultrasonic and Flux Leakage test technology and systems. Tell us your application and our experienced Engineers will help you select the best NDT solution. Echomac® Ultrasonic Weld Zone Test Systems for ERW tube, the new Echomac® FD6/6A Ultrasonic instrument for testing high performance tube or bar for aerospace and nuclear applications, an Ultrasonic Full Body Tube test system, MultiMac Eddy Current tester for small diameter tube or rod, or Rotoflux® Flux Leakage systems for large OCTG heavy wall tube are just some of the broad range of systems MAC can supply. With 90 years, MAC meets the "Test of Time". Visit mac-ndt.com for more.
---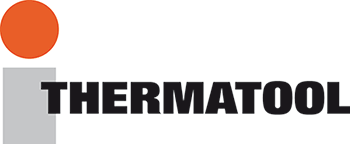 Thermatool™ Solid State High Frequency Welders – STAND HALL 6 C21
Thermatool™ Solid State High Frequency Welders consistently produce the best welds in the industry on any tube or pipe mill. Our innovative HAZControl™ Technology — Thermatool's advanced power supply design and exclusive software and control capability — enables tube and pipe producers to access stored process recipes applicable to all types and sizes of tube and pipe materials. That's your assurance for achieving the best welds you've ever made, every run, every day, every time. For proven HF Welders backed by decades-long industry leadership, put your trust in Thermatool — and gain a competitive edge for your company.
Visit http://thermatool.com/products/haz-control-technology-welders/ for more information!
---